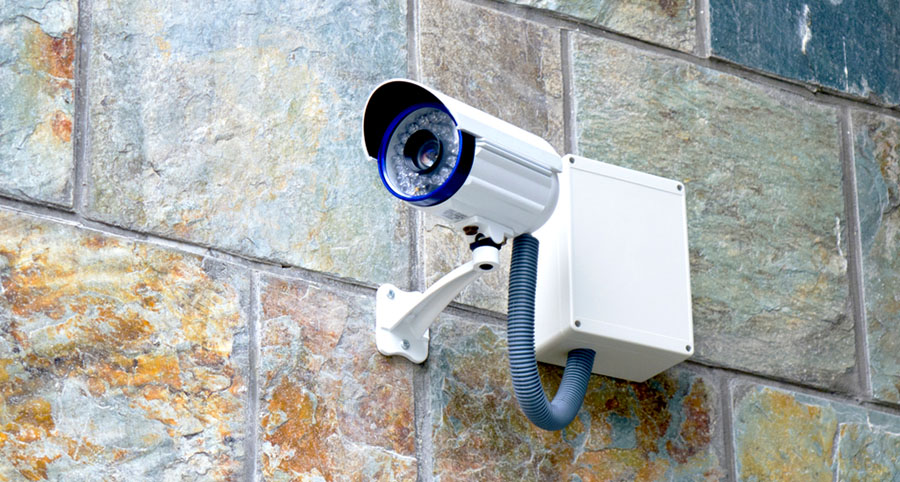 Top Neighborhood Safety Tips For Evanston
Your local area promotes a sense of community and provides the environment for your children's lives. It makes sense that you want to make a commitment to keep it safe. Thankfully, you can do just that by following a couple of simple neighborhood safety tips for Evanston. Simply doing things like meeting your neighbors and installing a home security system will go a long way toward improving the safety of everyone.
1. Purchase A Comprehensive Evanston Home Security System
The safety of your residence and neighborhood go hand in hand. By installing a home security system, you're deterring theft and helping keep prowlers out of your local area. Contemporary systems that allow you to remotely switch on lights or monitor your surveillance camera's real-time feed are powerful tools. When you include 24-hour expert monitoring, you'll have a well-rounded line of defense set to act regardless of where you are.
2. Meet Your Neighbors
Stopping by to say hello when new residents move in is a good neighborhood safety tip, but you'll want to do a little extra and become acquainted with them. Will their kids go to the same school as yours? Do they work nights? It's likely you will discover ways to support one another, even if it's merely placing a call if you notice something unusual. Many neighborhoods will organize social gatherings or have smaller assemblies like book clubs. Join in when possible, and if your community utilizes a social media platform, make certain you have access to it. This is a fantastic way to get real-time information on everything that's going on.
3. Keep Up Your Evanston Property And Neighborhood
From a criminal's viewpoint, people who neglect their property and community could also be negligent about their home's protection. Try not to make your home and surrounding area attractive to intruders. Keep it clean, and make certain shrubs and trees close to access points are properly pruned, so you don't accidentally create spots to hide. Exterior video cameras and motion-sensing lights are also great means of deterring crime. If there's an empty lot in the community, organize a team of volunteers to keep it clear of weeds and looking good.
4. Plan Ahead If You're Taking A Trip
An unoccupied house is always a preferred target. If mail is overflowing your mailbox or snow is piling up on your drive and walkways, it's quite plain to see you're not at home. Asking a neighbor to retrieve your mail or employing someone to maintain your property is a wise move. Home automation is also greatly beneficial as you are able to set lights to activate at certain times to make it look like you're there.
5. Be Mindful Of What You Circulate On Social Media Networks
Although you're thrilled about an approaching trip or a rare outing with friends, you don't have to share with the public when you're leaving. Be cautious of what you circulate on social media platforms, even if it's a closed neighborhood page. Bringing attention to your plans to be absent is never a smart idea.
Enhance Safety By Installing a Home Security System From Secure24 Alarm Systems
Dissuade crime at your Evanston home and make your neighborhood less desirable to thieves with a contemporary home security system from Secure24 Alarm Systems. Let us enlighten you on how we are able to enhance safety with powerful tools like video cameras and home automation. Just contact us at (847) 268-7321 or complete the form below to begin.
Communities Served Around Evanston By Secure24 Your Local ADT Authorized Dealer